The Monashee Almanac is an online journal that shares history, mysteries and stories about early British Columbia and in particular the Monashee, Okanagan and Shuswap.

Celebrating History, Mysteries & Stories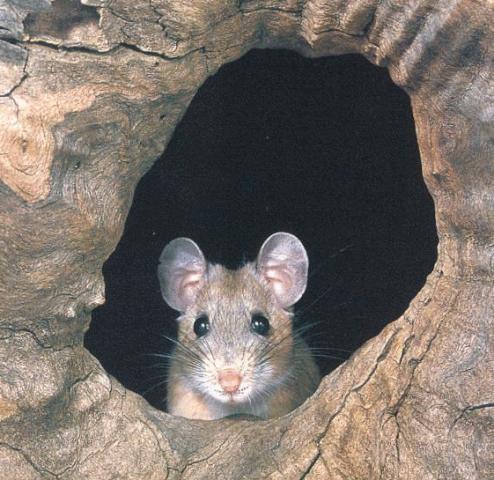 A packrat, also called a woodrat or bushrat, can be any of the species in the rodent genus Neotoma. Packrats are nest builders. They use plant material like branches, twigs, sticks, and other available debris. Getting into everything from attics to car engines, stealing their 'treasures', damaging electrical wiring and creating general noisy havoc can easily cause them to become a nuisance. A peculiar characteristic is that if they find something they want, they will drop what they are currently carrying and "trade" it for the new item. They are particularly fond of shiny objects. A packrat midden is a debris pile constructed as a nest and may preserve the materials incorporated into it for up to 50,000 years.

By Richard Somerset Mackie

Richard Somerset Mackie the associate editor and book reviews editor and Leanne Coughlin the managing editor of BC Studies, a quarterly journal devoted to the understanding of British Columbia have made available to the Monashee Almanac a story called "The Bushrat Inventory".

The Bushrat Inventory, written by Richard Mackie unfolds during a BC Studies fieldtrip to the Mackie family cabin on Sugar Lake. Mackie describes the story as taking place ten years after one of his more unconventional archaeological and archival ventures.

"In 1991, I crawled under my family's cabin at Sugar Lake, on the Shuswap River in the Monashee Mountains north of Cherryville, and dismantled a den occupied by successive generations of bushrats who had shared the cabin with my family since its construction in 1922. I brought out eight cardboard boxes of material, mostly kindling and twigs, and compiled an inventory before burning most of the contents. The nest yielded fragments of the twentieth century, ranging from a silver coin to part of a children's book to scraps of newspaper and more…"

Mackie writes that, "Bushrats, known also as packrats and woodrats, are of the species Neotoma cinerea. They resemble squirrels more than rats. They even have a squirrel-like bushy tail. They are found in much of North America, though not on Vancouver Island. In nineteenth-century British Columbia they were known as trader rats for their habit of pilfering goods, typically shiny objects, from travellers at night and exchanging them for natural objects. - one winter at Sugar Lake, for example, they took every piece of cutlery down to their den and thoughtfully traded it for kindling, twigs, and pine cones - a process which, if unchecked, would eventually have turned the cabin back into forest. The bushrats specialize in the art of transforming the alien into the familiar."

Read this captivating story about how a little critter under a cabin at Sugar Lake can tell us so much about ourselves and our sense of place…

I have been uncovering, salvaging, and interpreting the past ever since. I worked as an archaeologist for a number of universities and museums, studied mediaeval and modern European history at St. Andrews University, and studied Canadian history and historical geography at the universities of Victoria and British Columbia.

My main local attachments have been the shorelines of North Saanich, my family's log cabin in the Monashee Mountains, my family home (Lake House) on Kalamalka Lake, and the people and forests of the Comox Valley.

I am the Associate Editor and Book Review Editor at BC Studies, a quarterly journal dedicated to the exploration of British Columbia's cultural, economic, and political life, past and present.

I have a special interest in British Columbia stories, biography, and local history. I have written five books on BC history and biography. Two of them, Trading Beyond the Mountains (1997) and Island Timber (2000) won the Lieutenant-Governor's Prize, and Island Timber was also short-listed for the Haig-Brown prize.

I lecture frequently and offer workshops at the UBC Writing Centre, Camosun College, SFU Writing and Publishing Program, SFU Seniors' Program, and at writers' festivals throughout British Columbia.

This site provides some basic information about myself, my teaching, books, and speaking engagements

About BC Studies

Established in 1969, BC Studies, a quarterly devoted to the understanding of British Columbia, has played a unique role in the intellectual life of the province of British Columbia ever since. Housed at the University of British Columbia from its inception, BC Studies is a well-respected peer reviewed journal, an important publishing venue of original research from a diverse group of scholars, and a training ground for students. Through it's focus on British Columbia, BC Studies provides a regional link between disciplines in the social sciences, and between the scholarly community and passionate generalists. A typical issue contains three or, increasingly, four articles, book reviews by authorities in the field, and an ongoing bibliography of books, articles and government publications on BC.

About Richard Somerset Mackie

I was born in Edmonton in 1957 and moved to Vancouver Island when I was 11 and soon started digging up Victorian-era bottle dumps on the margins of mud flats on Tsehum Harbour, North Saanich, starting beneath my parents' home and moving out from there. I probed the muddy shorelines with a metal rod and learned to distinguish between buried glass and rock. Soon I had a bedroom full of old bottles and pottery pieces. This was worthwhile salvage work because the tidal estuaries tended to get filled in for parking lots or dredged for marinas.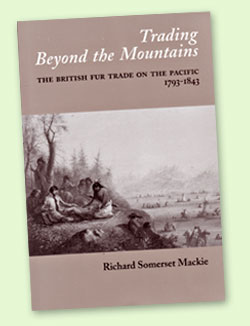 One of Richard Somerset Mackie's many books on BC history, Trading Beyond the Mountains won the Lieutenant-Governor's Medal in 1998. In this book, Mackie examined the origins and extent of the Hudson's Bay Company's ventures into non-fur trading activities on the Pacific coast between the 1820s and the 1850s.